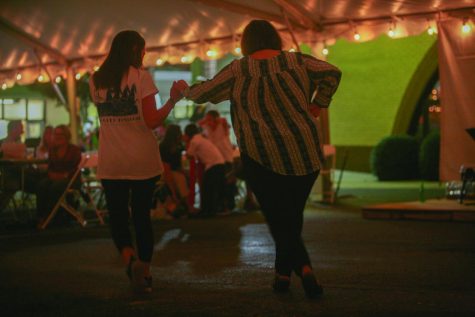 Julia Martins de Sa, Assistant Photo Editor

October 6, 2017
Carefree dancing, lively music, delicious food and a welcoming ambiance. The 2017 Greensboro Greek Festival was home to all of these this past weekend. Thousands of people came from all over the Triad to listen to the live band play both modern and traditional Greek songs, and to watch the dance performances...
Julia Martins De Sa, Staff Writer

September 29, 2017
Powdered puff pastries, authentic Greek music and dancing and an abundance of Greek food. All of this awaits the thousands of people who will attend Greensboro Greek Festival of 2017. The event will take place at the Dormition of the Theotokos Greek Orthodox Church from Sept. 29 to Oct. 1. Philip...