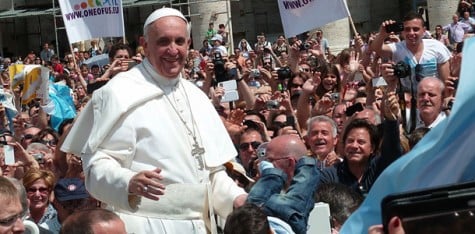 Ty Gooch, Staff Writer

October 4, 2013
The recently elected Pope Francis may be more liberal than you think. With his recent comments on gay marriage and abortion, the pope faces heavy criticism from Catholics and other Christians alike. "We cannot insist only on issues related to abortion, gay marriage and the use of contraceptive methods,"...
Elias Blondeau, Staff Writer

November 30, 2012
Julian Assange, founder of the controversial website WikiLeaks, has made a name for himself by exposing corruption in the government and corporations alike. Paolo Gabriele, personal butler to Pope Benedict XVI for six years, seemed to have the same intentions when he burgled confidential documents from...