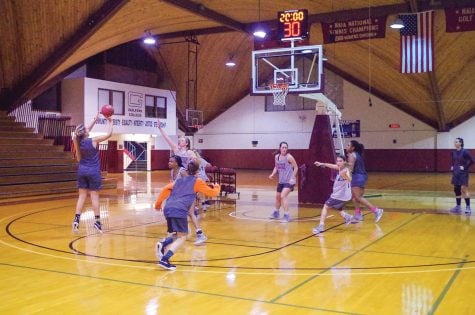 Andrew Walker, Sports and Web Editor

November 9, 2018
This season, the Guilford College women's basketball team only has one senior and most of the team is first-years or sophomores. The team brings back two starters and eight student-athletes overall. "We're really young this year," said junior forward Miracle Walters. "I think we have a lot...
DaeQuan Fitzgerald, Managing Editor

December 1, 2017
Jarrod Rogers takes the reigns in senior season After playing under the shadow of now assistant men's basketball coach Zachary Houston '17, senior point guard Jarrod Rogers is getting a chance to command Guilford College's men's basketball team with high expectations this season. The Quakers...