Courtney Cubberley and Lila Karp

October 6, 2017
All eyes were on Colin Kaepernick as he took a knee during the national anthem at a 2016 preseason game. Kaepernick, then the San Francisco 49ers quarterback, chose to take a knee in order to highlight racial injustice and police brutality against African-Americans in the U.S. Now, in the middle of...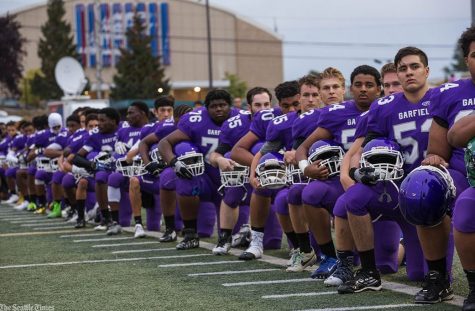 Daequan Fitzgerald, Staff Writer

September 22, 2016
It is not uncommon for professional athletes to take stands against social issues, specifically racial inequality. Women's National Basketball Association stars wore Black Lives Matters t-shirts during warm-ups prior to games. LeBron James, Chris Paul, Carmelo Anthony and Dwyane Wade opened the 2016...