Kathryn Hurst, Staff Writer

February 15, 2019
"A Different World: Artwork From Guilford's Black Community" debuted with an opening reception in the Founders Hall Galleries from 5:00 to 7:00 p.m. on Thursday, Feb. 7. Curated by Assistant Professor of Art Antoine Williams, the exhibit saw a large turnout of Guilford students, faculty and staff...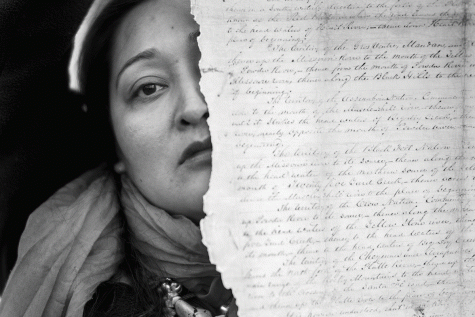 Praveena Somasundaram, Features Editor

February 23, 2018
From reporting on the Black Lives Matter movement in the U.S. to Rohingya refugees in Bangladesh, photojournalist Richard Tsong-Taatarii has captured a multitude of moments, each photograph made with the goal of impact. "You want to make images with heart, where people feel or they can sort of get...