Jonathan Hudson, Staff Writer

November 17, 2017
Soccer is a game of bounces. One bad bounce can win or lose a game. Guilford College's men's soccer team had a rough season with multiple unlucky bounces throughout the fall, leading them to finish the season with an overall record of 2-16 and 2-7 in the Old Dominion Athletic Conference. This...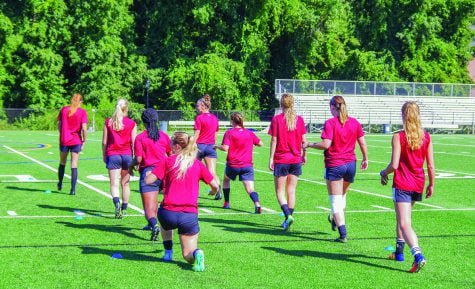 Nate Williams, Staff Writer

November 17, 2017
The crushing defeat Guilford College's women's soccer team suffered in their last regular season game lowered their spirits, but it did not take much to lift them back up. The Quakers started strong this year, 2-0, with some big wins against William Peace University and John Wesley University....