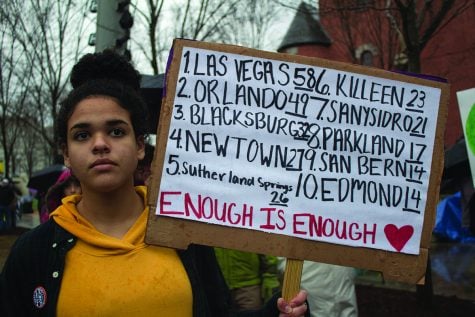 Finn Williamson, Senior Writer

March 30, 2018
Despite the cold rain and snow, a crowd of participants marched through downtown Greensboro on March 24 as part of the March For Our Lives event that occurred in 800 cities across the nation. The Greensboro march was organized entirely by students from local high schools in response to the Feb. 14 ...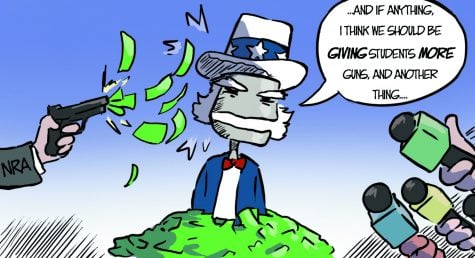 Hannah Shoemaker, News Editor

October 27, 2017
"Guns don't kill people, people kill people." For years the National Rifle Association has been operating under this slogan, using its political power to propel into law regulations that strengthen the rights of gun-permit holders, while blocking those that don't. I believe the NRA is a significant...