Nathan Park, Julia Martins De Sa, and Jayraj Jonnalagadda

September 29, 2017
Unprofessional. Irresponsible. Reckless. These are among the plethora of unsavory adjectives that come to mind when thinking of Donald Trump's most recent Twitter scandal. On Sept. 13, Trump retweeted a tweet of an edited GIF of Trump swinging a golf ball into Hillary Clinton's back, causing her...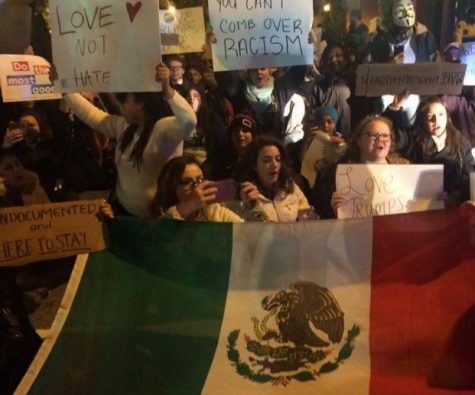 Nellie Vinograd and Clare Forrister

November 11, 2016
Greensboro residents began organizing in the streets of downtown Greensboro around 8 p.m. on Thursday, Nov. 10 to protest the recent presidential election of Donald Trump. "I think its important that we show up for community organizers and that we show up for our communities and tell our elected o...