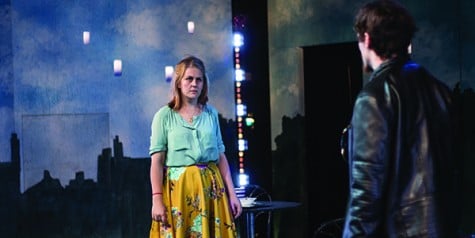 Annie Fullwood, Staff Writer

November 6, 2015
What would you do if a stranger next to you suddenly dropped dead? Calling an ambulance might be the logical response, but then "Dead Man's Cell Phone," a play written by Sarah Ruhl, is not based on logic. "('Dead Man's Cell Phone') starts with a woman sitting at a café and she hears...
Haejin Song, Staff Writer

November 16, 2012
And the winner is … Obama! After months of scorching criticism, name calling, and unforgettable election hashtags on Twitter, such as #malarkey, #bindersfullofwomen and #BigBird, the grueling campaigns have finally come to an end. I have never considered myself to be affiliated with either party,...