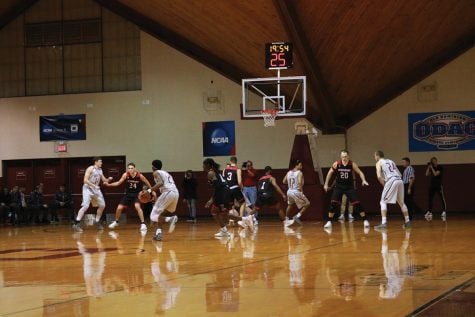 Andrew Walker, Sports and Web Editor

December 7, 2018
Guilford College men's basketball team has started its season with a 4-4 record. The team broke a two-game losing streak with an 82-79 upset victory over 22nd-ranked University of Lynchburg. The Hornets were undefeated coming into the contest. It was the first time since Jan. 22, 2012 that Guilf...
DaeQuan Fitzgerald, Sports Editor

May 22, 2017
The men's and women's lacrosse teams played their final home games of the season on April 22 and celebrated the decorated careers of each of their respective seniors, who were playing their final games of their career at the Armfield Athletic Center. The women's lacrosse team hosted Old Dominion...