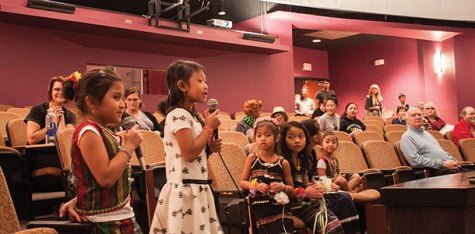 Caleb Amstutz, Staff Writer

October 30, 2015
On Oct. 25, the culture and history of the Montagnard people, our allies in the Vietnam War, was formally recognized on Guilford College's campus. This celebration was designed to teach the Guilford community about this important refugee group found largely in North Carolina. The ceremony included...
Aiperi Iusupova, Staff Writer

November 14, 2014
A majority of undocumented immigrants become captives of daily fear and stress once they leave the borders of their own land to pursue happiness and well-being in another country. For many immigrants in the U.S., beginning a new life as foreigners is a challenge. They are condemned to constant discrimination,...