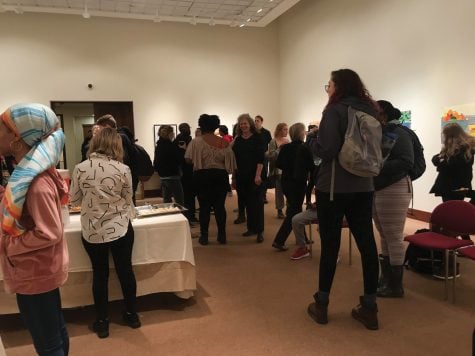 Ethan Santana, Staff Writer

March 15, 2019
Printmaker and painter Karen Lederer, whose artwork was on display in Hege Library from Jan. 11 to Mar. 1, visited Guilford to meet with students and offer insight into her printmaking process and artistic style from Thursday, Feb. 21 to Friday, Feb. 22. Known for her highly saturated and poetic wor...
Tanetta Kelley, Staff Writer

September 22, 2017
"Looking at the world from (the perspective of) a black, heterosexual, southern-raised male is the inspiration for these pieces," said Antoine Williams about the pieces in his new collaborative art exhibit, "Two Artists | One Space." Williams, an assistant professor for art at Guilford College,...