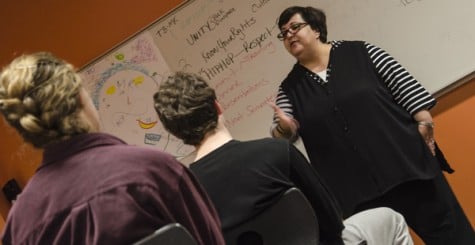 Valeria Sosa, Staff Writer

December 6, 2013
The Multicultural Resource Center buzzed with conversation. Then, as Associate Professor of English Diya Abdo arose, silenced enveloped the audience of students and faculty. A few latecomers filed into the crowded room and found their seats on the floor. Abdo and Jorge Zeballos, director of diversity...
Michael Caswell, Staff Writer

September 6, 2013
"Blurred Lines," Robin Thicke's chart-topping hit of the summer, is not just making people want to dance. Thicke's questionable video and even more questionable lyrics have many calling the song chauvinistic, misogynistic and objectifying. Some have even described his lyrics as "rapey." "There...