Mae Wood, Executive Copy Editor

November 10, 2017
Two twin sisters, 12 distinct songs. Sisters Lisa-Kaindé Díaz and Naomi Díaz, who make up the duo "Ibeyi," changed the world of music when they released their second album, "Ash," on Sept. 29, 2017. "Ash" is made up of 12 tracks, each different from the previous. While Lisa-Kaindé...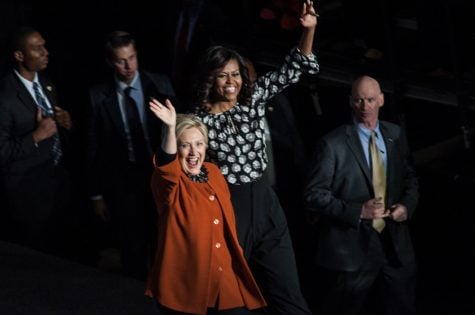 Nicole Zelniker, Editor-In-Chief

October 27, 2016
In 2008, Barack Obama won North Carolina by 0.32 percent of the vote. In 2016, North Carolina may come just as close in picking their presidential nominee. This is what Democratic presidential nominee Hillary Clinton and first lady of the United States Michelle Obama emphasized when they came to...