DaeQuan Fitzgerald, Managing Editor

April 13, 2018
Since LimeBike's founding last year, more than 1 million riders have used a LimeBike, according to the company's year-end report. LimeBike is a dockless bike-sharing program intended to facilitate transportation on college campuses. On Oct. 11, 2017, LimeBikes were introduced to Guilford at the...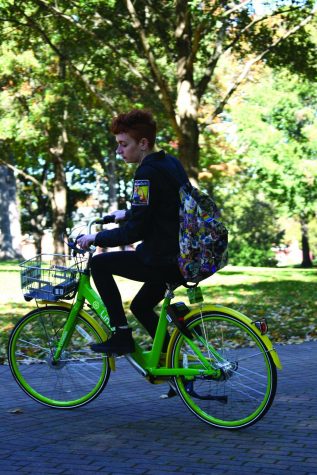 Laura Hay, Staff Writer

November 3, 2017
Getting around Guilford is getting easier, and it's all because of the many bright green LimeBikes parked around campus. LimeBike is a bike-sharing program that aims to facilitate on-campus transportation. Unlike most bike-sharing programs, LimeBike requires no fixed docking stations. And unlike...