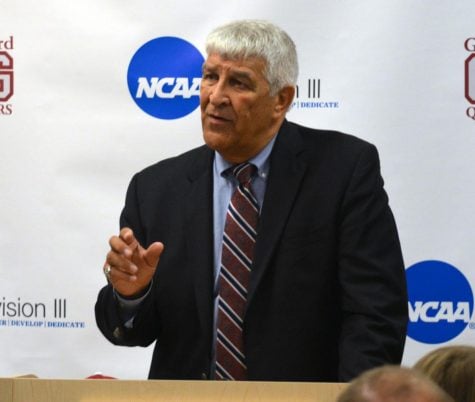 Dominique Henderson, Staff Writer

October 27, 2017
This September, the Guilford College Athletic Department introduced Nelson Bobb as the interim director of athletics, a revered name in the community thanks to his record 26-year Hall of Fame-worthy career as the athletic director at the neighboring University of North Carolina at Greensboro. The Guilfordian...
Maksym Kosachevskyy, Staff Writer

April 15, 2016
Is Guilford College on its way to becoming Guilford University? On March 30, a faculty committee approved a Master of Science program in Criminal Justice to begin in the fall of 2017. "There are only positives for this program," said Chair of the Justice & Policy Studies Department Barbara...