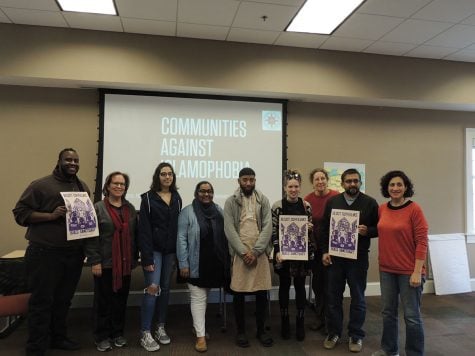 Abigail AbantoHollans and Yunah Kim

February 2, 2018
A table filled with stickers, posters and pamphlets supporting sanctuary greeted attendees as they entered the Communities Against Islamophobia training session. Communities Against Islamophobia was held by the American Friends Service Committee on Saturday, Jan. 27 in Founders Hall from 9:00 a.m....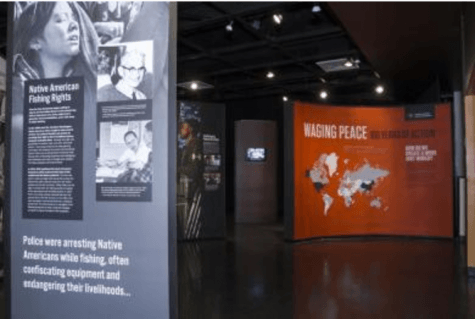 Kathleen Herbst, Opinion Editor

September 15, 2017
Since 1917, the American Friends Service Committee has been working to encourage peace through activism, awareness and community support. Guilford College is currently displaying the interactive exhibit "Waging Peace: 100 Years of Action" in the Hege Library Art Gallery. The show celebrates the...