Hannah Preston, Staff Writer

October 8, 2020
What do Amy Coney Barrett and Supreme Court Justice Ruth Bader Ginsburg have in common? They are both women. That seems to be where their similarities end. Supreme Court Justice Ruth Bader Ginsburg died last week after a long battle with cancer. She served as seat to the Supreme Court from 1993 until...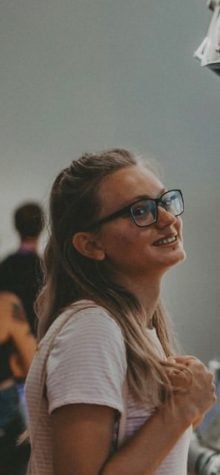 Yunah Kim and Abigail AbantoHollans

April 12, 2019
On Wednesday, April 10, the Office of Student Leadership and Engagement (OSLE) announced election results for the Guilford Student Body Association (GSBA) Executive Board that will serve in the 2019-2020 academic year. Junior Lizzy Kapuscinski was named GSBA president. Junior Librado Mendoza Sosa ...