Abigail AbantoHollans, Features Editor

October 26, 2018
"There were nine of us who traveled to Montgomery in June to visit the museum and memorial there," said Mark Justad, director of the Center for Principled Problem Solving. "Today is sort of a debriefing." On Oct. 3, Guilford faculty held a community conversation in King 126 about their reflections...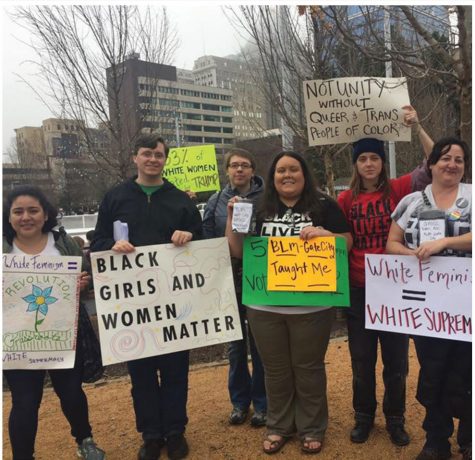 Nicole Zelniker, Editor-in-Chief

April 2, 2017
The streets of New York flood with women and femmes. Businesses shut down for the day. Schools closed in places like Maryland and North Carolina. It is March 8, International Women's Day, and women are taking part in "A Day Without a Woman" strike. "I think it's always an important day,...