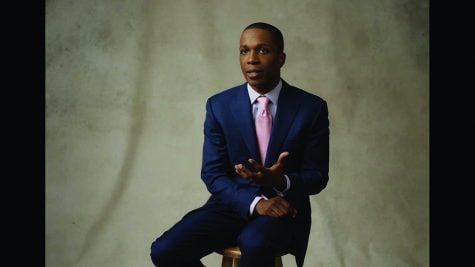 Finn Williamson, Senior Writer

November 10, 2017
Leslie Odom Jr.'s career exploded in 2015 when Hamilton premiered on Broadway. Combining a traditional Broadway atmosphere with hip-hop songs and a historical storyline, the show gained a massive following and won 11 Tony Awards in 2016. Odom Jr. carved out his own piece of this spotlight starring...
Finn Williamson, Senior Writer

October 27, 2017
Entertaining a captivated audience, Lisa Genova spoke about the many challenges and accomplishments she faced in her career shift from a neuroscientist to an award-winning author. For the second Bryan Series speaker this semester, Genova spoke at the Greensboro Coliseum, covering topics from her grandmother's...