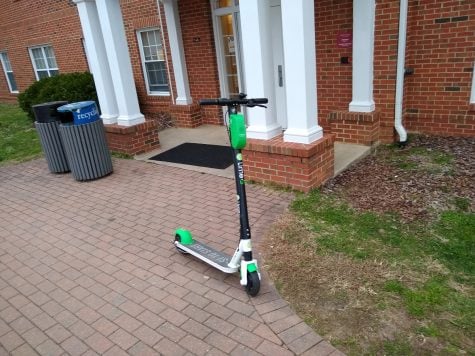 Elliot Adamson, Staff Writer

February 22, 2019
Guilford community members do not have to look very far or very carefully to notice the Lime-S electric scooters that have become commonplace on campus. The scooters have become a popular mode of transportation, whether as a method to get to class or as a way to enjoy getting around the community both...
DaeQuan Fitzgerald, Managing Editor

April 13, 2018
Since LimeBike's founding last year, more than 1 million riders have used a LimeBike, according to the company's year-end report. LimeBike is a dockless bike-sharing program intended to facilitate transportation on college campuses. On Oct. 11, 2017, LimeBikes were introduced to Guilford at the...