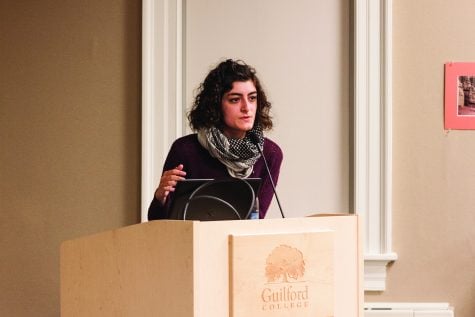 December 1, 2017
Leila Abdelrazaq, a Palestinian-American activist, graphic novelist and author of "Baddawi," spoke to Guilford students and faculty on Nov. 11. During her presentation entitled "Art and Activism," Abdelrazaq discussed her book, which tells the story of her father's youth spent in the Baddawi...
Quinn Johnson, Staff Writer

December 4, 2015
A pair of suicide bombers attacked southern Beirut, Lebanon, on Nov. 12, leaving 43 dead and 239 wounded. The bombings occurred just before 6 p.m. in the Bourj el-Barajneh suburb of Beirut, one outside of a Shia mosque, and the other inside a nearby bakery. An unnamed Lebanese security official...