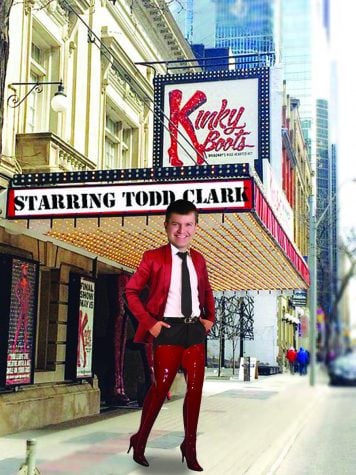 Beariz Caldas, Editor-in-Chief

March 30, 2018
Disclaimer: This story is a part of out April Fool's edition, The Goofordian. This story was created by Guilfordian Staff and is not based in fact. It looks like saving a shoe factory has become Todd Clark's new passion and priority. The Vice President of Student Affairs and Dean of Students has rece...
Bryan Dooley, Senior Writer

November 30, 2012
Assistant Professor of History Alvis Dunn is leaving Guilford at the end of the semester to teach at the University of North Carolina Asheville.  He will be joining his wife Leah, who recently became library director at the university. "Alvis was my first teacher of my first class in college,"...