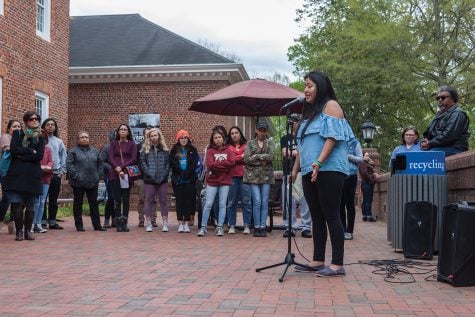 Fernando Jiménez, Senior Photographer

April 20, 2018
On Monday, April 16, local immigrant rights group American Friends Service Committee/Siembra North Carolina held an assembly and press conference to stand in solidarity with sophomore Maria Peralta Porras, whose stepfather was detained by Immigrations and Customs Enforcement this past week. An estimated...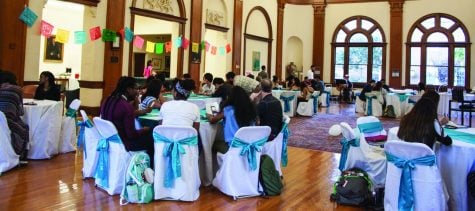 Fernando Jiménez, Managing Editor

October 6, 2017
"Right now, many communities of color are suffering, and the Latinx community is no exception," said Irving Zavaleta Jimenez '08 during his welcoming speech. "This banquet could not come any sooner. Tonight we have a space to breathe and be in community with each other." In celebration of...