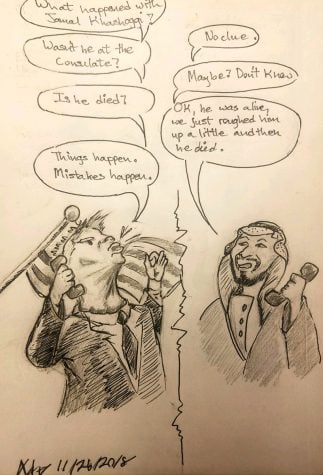 DaeQuan Fitzgerald, Editor-in-Chief

November 30, 2018
"We have nothing to hide." This is what Saudi Crown Prince Mohammed bin Salman told Bloomberg News following last month's murder of journalist Jamal Khashoggi. Prince Mohammed, alongside his brother, who serves as the Saudi Ambassador to Washington, stood by their stance that it was a rogue...
Max Elkan and Brendan Shoemaker

November 2, 2018
On Oct. 2, Saudi Arabian journalist Jamal Khashoggi went missing after entering the Saudi consulate in Istanbul, Turkey to finalize his marriage. Two weeks after his disappearance, the Saudi government confirmed that Khashoggi had been killed within the consulate. "What we know is sufficient to suggest...