Ethan Santana, Staff Writer

February 1, 2019
Dr. Sonia De La Cruz visited Guilford College on Monday, Jan. 28, to share some of her work as a documentary filmmaker and open a discussion about how media can be a catalyst for social change. As an Assistant Professor of Communication in Media Activism at the University of Washington, Tacoma, De La...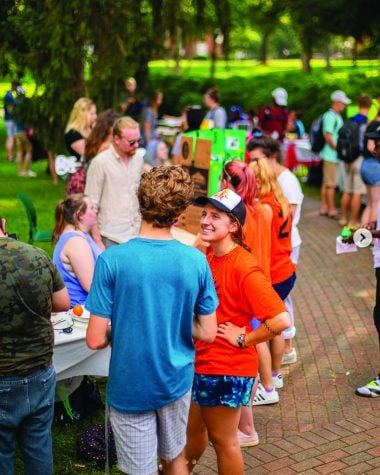 DaeQuan Fitzgerald, Editor-in-Chief

September 7, 2018
It was a late night during the first-year orientation week at the traditional Passing of the Light ceremony when something very special happened. "During the passing of the light, I saw Ben James give his candle to another student because they did not have one. Ben was the only one who acknowledged...