Trey Kawugule, Sports Editor

December 3, 2019
Guilford women's basketball team impressed in the 2018-19 season. The team finished 20-6, only losing two Old Dominion Athletic Conference (ODAC) matchups, a record that led it to a regular-season ODAC title. In 2019-20, the team will return four players who started all 26 games for the Quakers. ...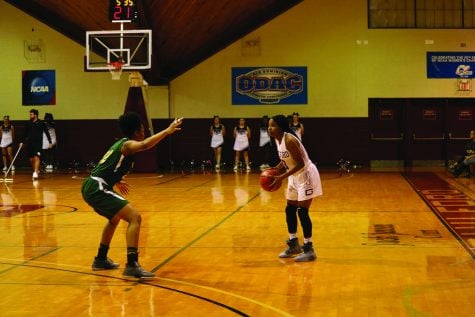 Laura Hay, Staff Writer

December 1, 2017
Guilford's women's basketball is back for a new season. The team is coming off an impressive 2016-2017 season in which they won the Old Dominion Athletic Conference Championship and earned a berth to the NCAA Division III tournament. The team tipped off their season with a 56-49 home game loss...