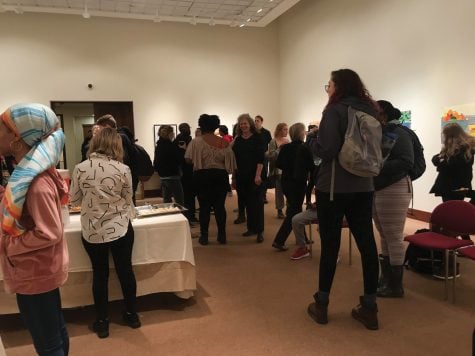 Ethan Santana, Staff Writer

March 15, 2019
Printmaker and painter Karen Lederer, whose artwork was on display in Hege Library from Jan. 11 to Mar. 1, visited Guilford to meet with students and offer insight into her printmaking process and artistic style from Thursday, Feb. 21 to Friday, Feb. 22. Known for her highly saturated and poetic wor...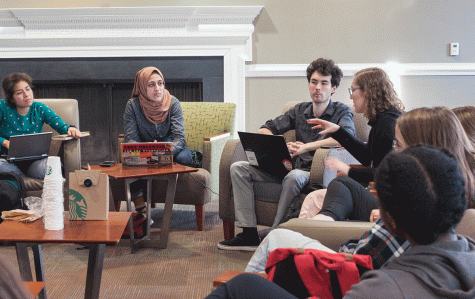 Roman Raies, Staff Writer

February 16, 2018
In 2016, Guilford students Melissa Fourrier, Juliana Evans-Anfom, Maggie Albert, Spencer File and Haya Al-Attar launched the Guilford chapter of Amnesty International, a global organization dedicated to opposing human rights violations. Fourrier initially proposed the idea to peers in her peace and...