Alexandra Haridopolos, Staff Writer

February 21, 2014
Any educational institution must hold itself accountable to its community through consistent, critical reflection. Guilford, with its noble core values and declarations, should be especially scrutinized. One of the places we can examine where Guilford's actual priorities lie is within the final...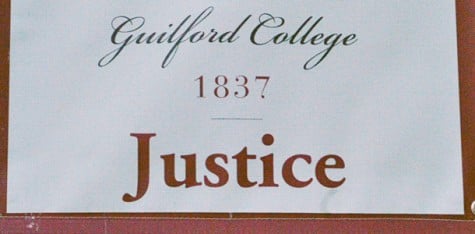 Alexandra Haridopolos, Staff Writer

February 14, 2014
Guilford College seems to be a unique educational institution — one of two private colleges to declare itself "anti-racist" and one of few with a judicial system based on restorative justice. But how do these commitments play out? Without guidance, institutions and their employees may reinforce...