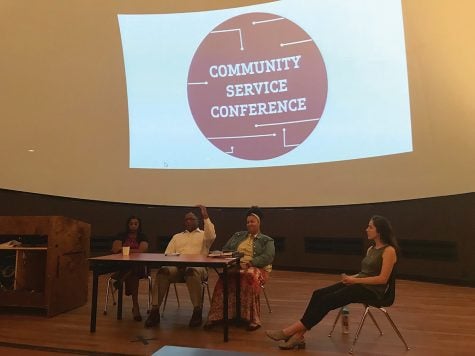 Ethan Santana, Staff Writer

October 26, 2018
For the past 20 years at Guilford the Bonner Scholars, have dedicated thousands of hours toward serving their local communities and addressing issues such as refugee support, environmental sustainability and food security. On Saturday, Oct. 6, the Bonner Center hosted a Community Service Conference...
Roman Raies, Staff Writer

February 16, 2018
With a kickoff event featuring cultural performances, Guilford College started off Black History Month on a high note. On Feb. 7, students, staff and faculty gathered together in Dana Auditorium to celebrate the richness, resilience and diversity of black culture. "I mean, it's Black History Month,...