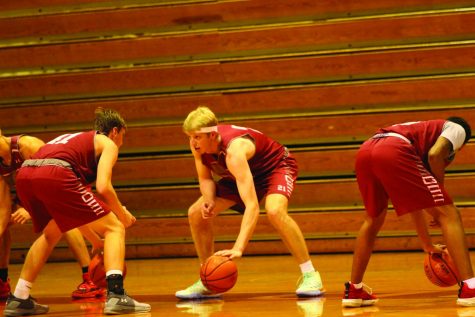 Trey Kawugule and Beth Pyles

December 2, 2019
The 2019-20 men's basketball team has high expectations to live up to. Last year, the Quakers captured an ODAC title before making a run to the Elite Eight of the NCAA Division III National Championship. "We were really excited that our team played so well together at the end of the year," Coach T...
DaeQuan Fitzgerald, Managing Editor

December 1, 2017
Jarrod Rogers takes the reigns in senior season After playing under the shadow of now assistant men's basketball coach Zachary Houston '17, senior point guard Jarrod Rogers is getting a chance to command Guilford College's men's basketball team with high expectations this season. The Quakers...