Yunah Kim, News Editor

February 15, 2019
On Monday, Feb. 11 from 6:00 p.m. to 8:00 p.m. in the Gilmer Room of Founders Hall, the Intercultural Engagement Center, Office of Diversity, Equity and Inclusion, Office of Student Leadership and Engagement and the 2019 Black History Month Committee sponsored "Black Men Speak: A Discussion on Black...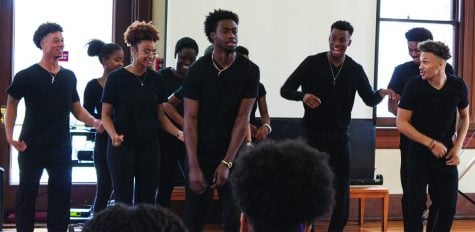 Fernando Jiménez, Senior Photographer

March 16, 2018
Members of the Guilford community and over 60 James B. Dudley High School students attended the All Black Everything Symposium and Africana Change Jr. Summit on Wednesday Feb. 28 at Hege Library. The event was organized by the Multicultural Education Department in collaboration with the Black Histo...