Nakiya Parker, Staff Writer

February 16, 2018
"Dear White People" is a 2014 comedic drama, co-produced, directed and written by Justin Simien. Simien is an author and filmmaker who received critical acclaim for the film at its release. According to Samantha White, the film's protagonist, there are three types of ways for black people to...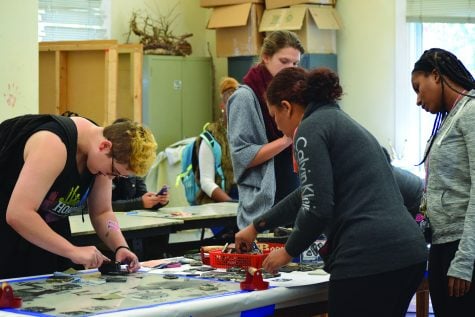 Yunah Kim, Staff Writer

November 3, 2017
A wide array of pastel-colored t-shirts, stencils, carving tools and stamps filled tables in Hege-Cox Hall, where Guilford College's Free Press event was held. The art department hosted Free Press as an open house on Friday, Oct. 27, from 12:30p.m. to 3:30p.m. Guilford students, faculty, staff and...