Hannah Shoemaker, News Editor

March 16, 2018
In February, leading Malaysian daily newspaper Sinar Harian published a checklist on the characteristics of LGBTQIA individuals. The list described gay men as loving to wear tight, brand-name clothes and having facial hair. It depicted lesbians as hating men and loving to walk around hugging each...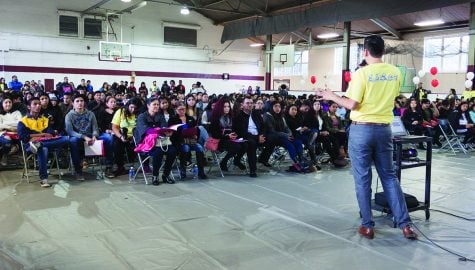 Abigail AbantoHollans, Staff Writer

November 17, 2017
The 11th annual Soy un Líder conference was held on Saturday, Nov. 11, from 8 a.m. to 5 p.m. at Guilford College. The event helped the international community, specifically high school students and their parents, learn about the college application process. The Soy un Líder conference was started...