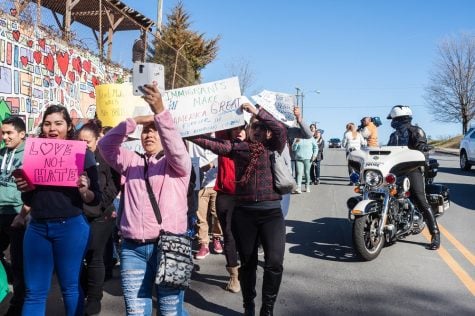 Fernando Jimenez, Photography Editor

February 17, 2017
"La Bamba" played within the walls of the Central Carolina Worker Justice Center  as members of the Latinx community gathered to make signs in preparation for the Day Without Immigrants protest that took place Thursday. Feb. 16 at 2 p.m. in downtown Greensboro, North Carolina. "In a da...
Chloe Lindeman, Staff Writer

March 1, 2013
It is easy to blame undocumented immigrants. After all, they are the real thieves here. They are the ones taking the jobs that Americans deserve. They are the ones sucking away taxpayer money. They are the ones who are making it completely necessary to build a physical wall around our borders. Right? The...