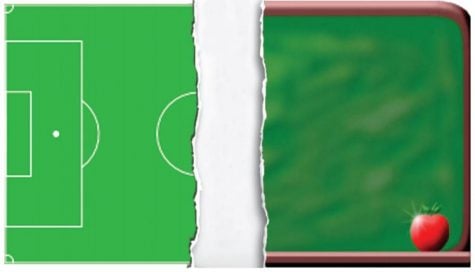 Joseph Patterson, Staff Writer

September 29, 2016
Cliques are a fundamental piece of young adult society, ranging from elementary school socializing on the playground to the classic "Mean Girls" lunch table scenario that most have seen. But where do cliques end and close-knit communities begin? Where is the line drawn between a greater bond and...
DaeQuan Fitzgerald, Staff Writer

September 8, 2016
For the Quakers' men's soccer team, last season is over and done with. This year is about starting fresh. This season, new head coach Cory Speed was introduced to the soccer team this season a week before soccer reported for camp, and his presence has already lifted the team's overall morale. "Coach...