Ryan Brown and Elliott Rodden

November 16, 2018
On Thursday, Nov. 8, the Community Blood Center of the Carolinas came to Guilford College to set up a mobile blood drive. Beginning at 12:00 p.m. and ending at 3:30 p.m., the drive collected blood for patients and hospitals throughout the Greensboro community. The CBCC is a local center and is the main...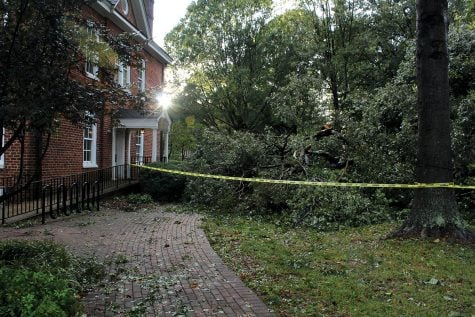 Ashton McKenzie and Ayesha Tahirkheli

November 2, 2018
On Thursday, Oct. 11, Hurricane Michael hit Guilford County as a tropical storm in a wave of high winds and heavy rains, sweeping through the Carolinas until Tuesday, Oct. 16. The unexpected pressure of the Category 4 Hurricane left thousands of homes and facilities without power for days, forcing schools...