Praveena Somasundaram, Features Editor

April 13, 2018
Seven years. 10,000 portraits. Photographer Brandon Stanton has traveled the world with the goal of capturing 10,000 portraits. The "Humans of New York" founder spoke about his experience and answered questions with students in a session on Tuesday, April 10, in the East Gallery of Founders Hall. Starting...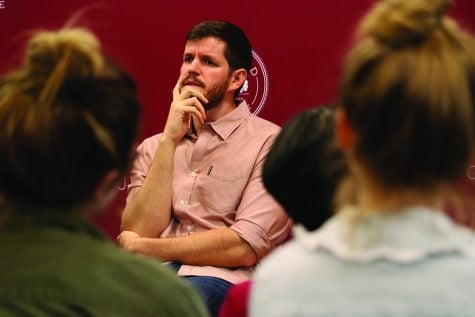 Yunah Kim, Staff Writer

April 13, 2018
"And I always say, if I had been waiting for the idea of 'Humans of New York,' I never would have started 'Humans of New York,'" said founder of blog, "Humans of New York" and one of Time Magazine's "30 Under 30 People Changing The World," Brandon Stanton. "You cannot wait for...