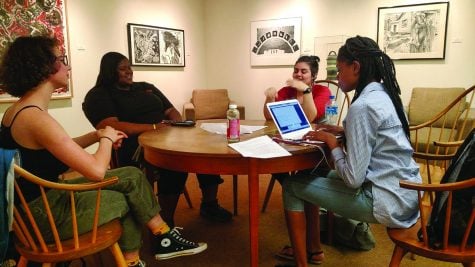 Abigail AbantoHollans, Staff Writer

April 13, 2018
"We are going to get Guilford to be totally carbon-neutral by 2030," said The Green Society Leader and first-year Connor Potts. The Green Society is a new student initiative, and members of The Green Society meet Wednesdays at 8 p.m. in room 215 of Dana Auditorium. "The purpose is to become...
Anthony Harrison, Staff Writer

April 26, 2013
In cannabis culture, 420 means many things. It is a time, a date, a holiday and marijuana itself. "When I go to a college and ask, 'What does 420 mean? Raise your hand if you know what it means,' every hand in the room goes up," said Allen St. Pierre, executive director of National Organization...