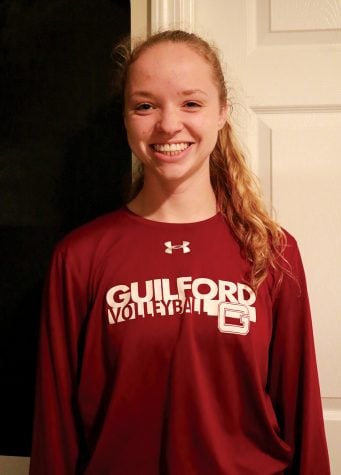 Ayesha Tahirkheli, Staff Writer

November 30, 2018
For every college, student-athletes are seen as exemplary students who manage to commit their time to a certain sport while also excelling in academics. Some student-athletes are able to involve themselves deeply in their community while also having a positive impact on their team. For Guilford, junior...
DaeQuan Fitzgerald, Editor-in-Chief

November 16, 2018
Guilford College's volleyball team felt a déjà vu at the conclusion of their 2018 season as they fell at the hands of Washington and Lee University in consecutive seasons. The Generals topped the Quakers in the quarterfinals of the Old Dominion Athletic Conference tournament, 3-0 (25-14, 25-17, 25-17)....