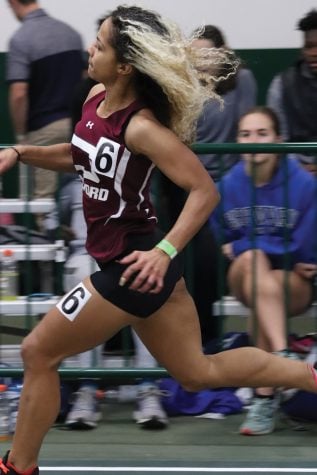 Nate Williams, Staff Writer

January 26, 2018
Led by first year coach Marla Lindsay, the women's track team walked into the East Tennessee State Track and Field Invitational ready for a successful weekend. The athletes and Lindsay have created a powerful bond in the brief period she has been coach for the track team. Lindsay believes she has...
DaeQuan Fitzgerald, Managing Editor

January 26, 2018
An African proverb says, "If you want to go quickly, go alone. If you want to go far, go together." Thus far, the men's track and field team has embodied both ideals this season. The Quakers have two meets under their belt, and while neither team scored, the support of one another as a unit...