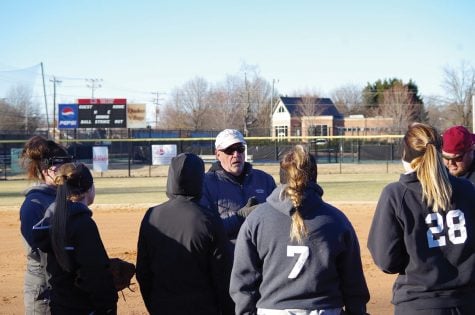 Andrew Walker, Sports and Web Editor

September 28, 2018
The proposed new softball field has gotten closer to becoming reality. Recently, Greensboro approved the rezoning of the planned location from residential to public use land, the same as the rest of the Guilford College. The location that is being planned is a wooded area north of the East Apartments...
Andrew Walker, Sports and Web Editor

March 23, 2018
The Guilford softball team starts the Old Dominion Athletic Conference play in a very good position. The team has a 10-5 record in non-conference play and starts ODAC play tomorrow against Randolph College. "We're doing well," said head coach Dennis Shores. "Could we be better? Yes, but the...