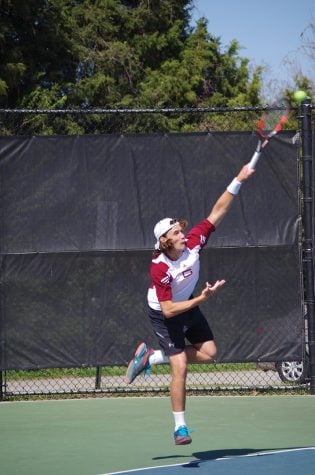 Andrew Walker, Sports and Web Editor

April 20, 2018
The Guilford College tennis teams have had opposite seasons so far. The men's team has a 9-3 overall record and 6-0 in Old Dominion Athletic Conference play. The women's tennis team has struggled with winning this season, only winning one non-conference game in 11 matches. "I've been here...
DaeQuan Fitzgerald, Managing Editor

February 23, 2018
Guilford's men's tennis team is hoping history repeats itself. The Quakers were tabbed third in the 2016-17 Old Dominion Athletic Conference preseason poll and concluded the season one spot above at second in the league. The team advanced to the conference title match for the first time in the...