Andrew Walker, Sports and Web Editor

February 2, 2018
Guilford College President Jane Fernandes announced that Craig Eilbacher, an associate professor of sports studies, has taken over as the Interim Athletics Director in an email to faculty and staff on Jan. 22. Eilbacher is taking over the position that has been vacant since the end of November when...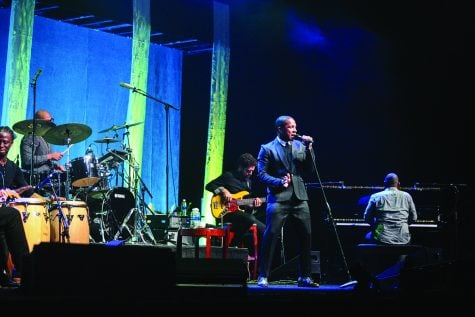 Beatriz Caldas, Editor-In-Chief

November 17, 2017
"We are all in the presence of greatness," said President Jane Fernandes on Nov. 15 as she introduced the last Bryan Series speaker of the fall semester. "He had his Broadway debut when he was only 17 … and is the winner of a Tony Award … and a Grammy Award. … Please help me welcome him." As...