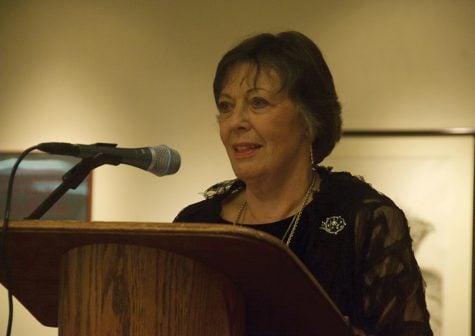 Ethan Santana, Staff Writer

November 9, 2018
Art Curator Terry Hammond hosted an art gallery reception in the Hege Library Atrium for world-renowned bookbinder Monique Lallier on Friday, Nov. 2. Guilford's Art Gallery will be showcasing over 45 years of Lallier's bookbinding designs, thanks to the efforts of Guilford benefactors Daniel and Beth Mo...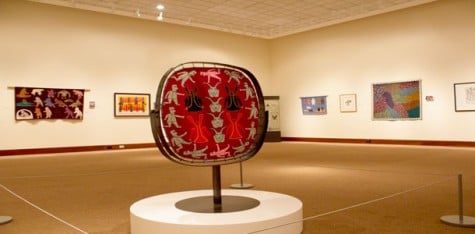 Brent Eisenbarth, Staff Writer

September 6, 2013
If a picture is worth a thousand words, then an art gallery is a storyline. "Narratives from a Culture in Transition" debuted in the Guilford College Art Gallery on Sept. 4. This exhibit displays Inuit art from artists in Nunavut, Canada's largest and northernmost territory. This display...