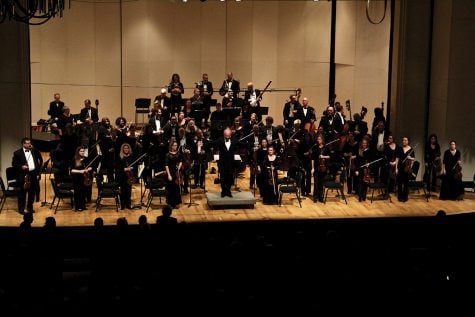 Finn Williamson, Opinion Editor

November 2, 2018
On Oct. 25, the Greensboro Symphony Orchestra performed at Guilford College. The event began at 7:00 p.m. in Dana Auditorium, when Southwest Guilford High School's student orchestra opened with four pieces, starting with Concerto in G Major, composed by Antonio Vivaldi. GSO partnered with Southwest...
Ian Penny, World & Nation Editor

September 30, 2016
A high-pitched alarm blasts in the morning. After a night of studying, I trek from Bryan Hall across George Fox Drive and enter the Facilities and Operations building. It is 9:00 a.m., early for me. My boss, Conferences and Events Coordinator John Garrison, would consider that sleeping in. He has...