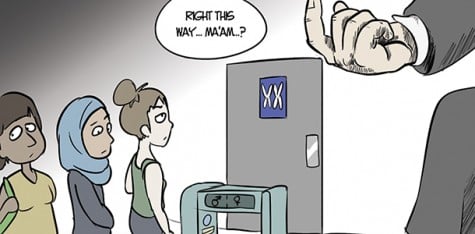 Mae Wood, Staff Writer

April 8, 2016
"The law is hateful and the rush to pass it violated any chance of democratic deliberation," said Associate Professor of Political Science Maria Rosales. On Feb. 22, the city of Charlotte had expanded upon its anti-discrimination laws to protect people victimized based on gender identity or sexual...
Carson Risser, Staff Writer

February 19, 2016
"(If) trans and gender nonconforming people don't have access to educational space because they can't go pee … you can't learn, you know?" said LGBTQQA Coordinator Parker Hurley. "It really does create a barrier to, I think, learning and being a part of the community in general." This...