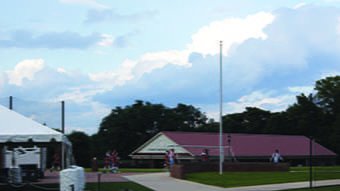 Francesca Quigley, Staff Writer

September 11, 2015
You may have noticed that there's a new flagpole on Guilford's campus by Armfield Athletic Center and want to know why. The flagpole was originally erected in order to ensure that the flag would be properly displayed at the beginning of athletic games. Now, some community members are suggesting ...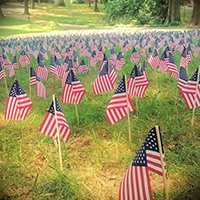 Quincy Malesovas, Staff Writer and World & Nation Editor

September 26, 2014
The American flag: a symbol of freedom, democracy and unity for some. But for many Quakers, the symbolism itself is something to be scrutinized. The warlike spirit that it often represents is contrary to their beliefs of peace and pacifism. Guilford College has traditionally prohibited the public...
February 8, 2013
On Wednesday, February 6, study abroad programs hosted a fair to encourage students to spend a semester in another country, in the East and West galleries in Founders Hall. Many countries were represented, including Germany, France, Spain, and China. To learn more information, contact Jack Zerbe at [email protected]