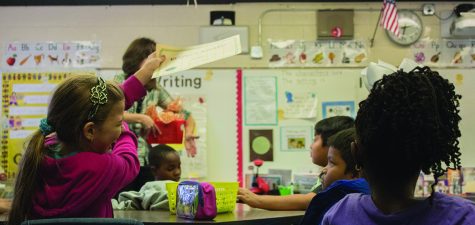 Praveena Somasundaram, Features Editor

November 10, 2017
It's a routine that began at the start of the academic year in August. Abu Zaeem, the principal of Doris Henderson Newcomers School, stands at the entrance of the school everyday to greet around 300 students who arrive by bus. "When they first start in August, you always want to create that culture...
L.A. Logan, Staff Writer

November 16, 2012
Hallo. Bonjour. Salaam. Ciao. Hola. Around Guilford College it's typical to hear foreign languages, the foreign language departments organize film festivals and the Study Abroad Department prepares students to visit foreign countries. A lesser-known way Guilford contributes to foreign language opportunities...