McKinley Keener, Staff Writer

March 16, 2018
Sooner or later, everything changes. Evolving and adapting will always be necessary to survive. For instance, movie theaters have changed since the first permanent cinema, also known as the "moving picture" house, established in Pittsburg, Pennsylvania in 1905. Back then, movie theaters were a...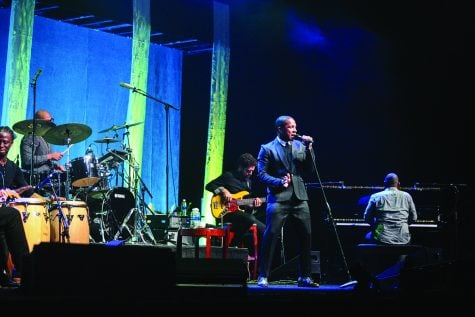 Beatriz Caldas, Editor-In-Chief

November 17, 2017
"We are all in the presence of greatness," said President Jane Fernandes on Nov. 15 as she introduced the last Bryan Series speaker of the fall semester. "He had his Broadway debut when he was only 17 … and is the winner of a Tony Award … and a Grammy Award. … Please help me welcome him." As...